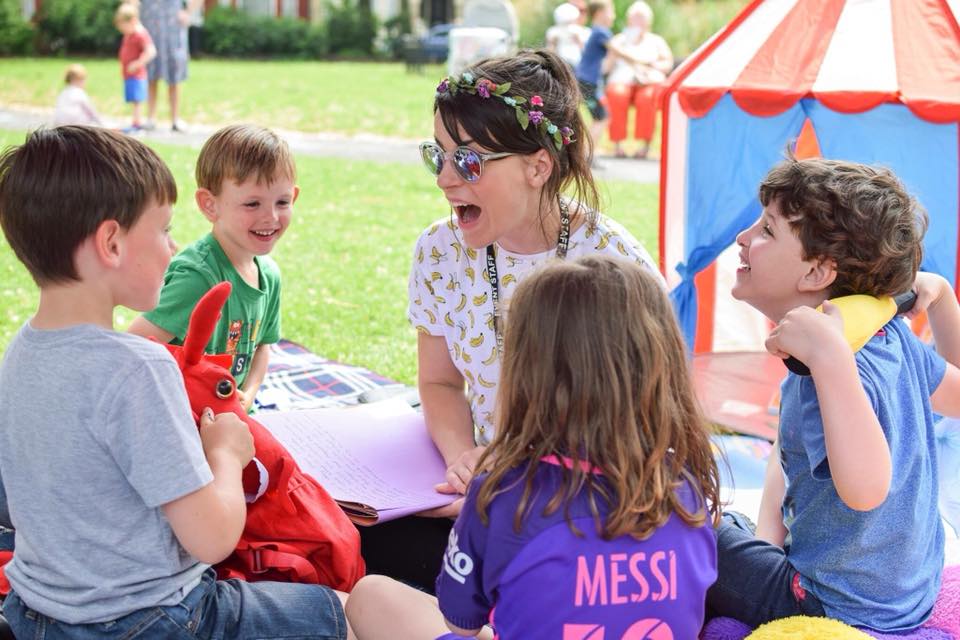 Artistic Director
Jessica May Buxton
Jess graduated with an English Lit degree from Bath Spa University and trained professionally as an Actor.
Since graduating LIPA in 2008, Jess has had numerous tv roles and national theatre tours.
Jess completed the Liverpool EVERYMAN writers programme in 2016 and has written and produced 12 plays for young audiences with the Bookworm Players, as well as writing and producing two shows for grown up audiences.
The Bookworm Players allows her to unleash her silliness and 'escape to a magical world where anything is possible.'
Jess is actively working as an Actor, Facilitator and writer, but spends most of her time thinking up adventurous ways to inspire and create theatre for children.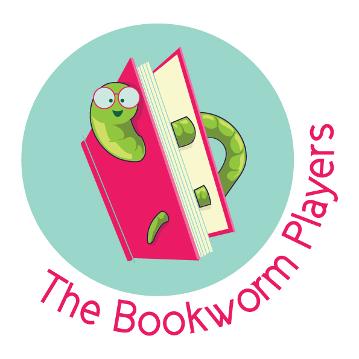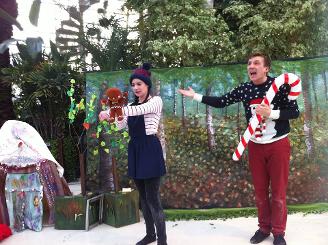 Regular cast members
Michael Bailey
Mike trained at Liverpool Theatre School, and is an amazing dancer and choreographer. He performs regularly in Liverpool for various exciting companies and is always the funniest person in the room.
Maria Lovelady
Maria trained at Liverpool Theatre school and The Central School of Speech and Drama. Maria now lives in London though we try to entice her back. You may recognise her from her brilliant performance in the 'Twopence to Cross the Mersey' plays. Maria performs frequently and also works a Movement Director.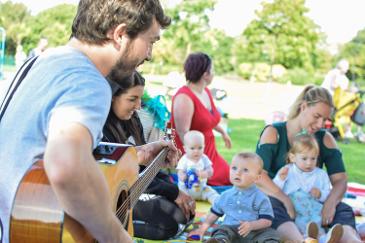 Nick Crosbie
Nick is one of our chief storytellers and can often be found singing his favourite songs (mainly anything by the Beatles) and sharing stories around parks and creative spaces in Liverpool.
Nick tours nationally and has just finished working on a physical theatre show locally.
Where it all began
Having performed extensively within Children's theatre, in 2013 Jess decided to set up The Bookworm Players and put on a show specifically for Early Years.
The aim was to perform an enchanting musical adaptation in the open air and invite audiences to bring picnics and enjoy the show as a family. The first show we developed was 'Goldilocks' and it sold out straight away (it is still a firm favourite amongst our followers).
Everything kind of snow-balled from there, and Jess kept writing and directing new performances to share with the North-West and beyond.
Based in Liverpool, you might just find us dressed in a pair of glittery fairy wings riding hobby horses through beautiful Stanley park. All of our staff are big kids at heart.
We have been supported by our fantastic audiences and have seen babies and toddlers grow up watching us. We're forever grateful to anyone who comes to see a show or hear our stories as you really do inspire what we do.
We are now officially a Community Interest Company, and operate as a social enterprise.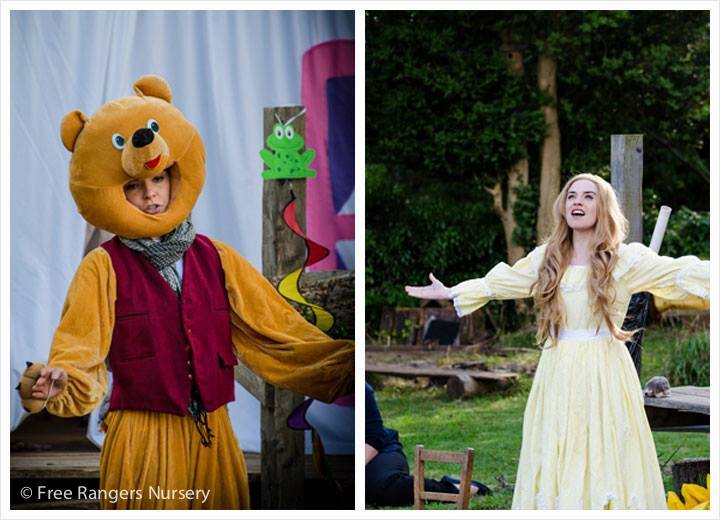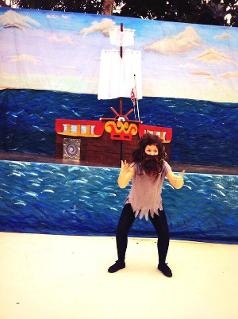 Copyright The Bookworm Players CIC