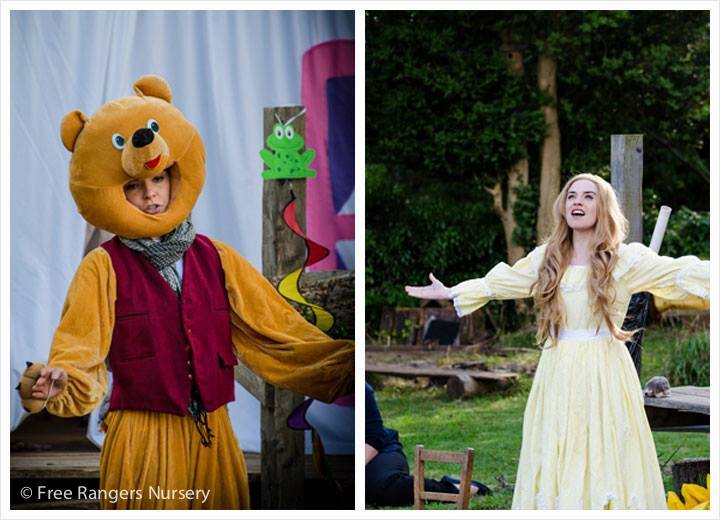 Goldilocks
We need your help for this interactive adventure with mischievous Goldilocks.
You will become the forest as Goldilocks walks through the audience singing and dancing (she may even stop to say hello.)
As she finds her way through the forest to a strange house, nobody is home but there are three bowls of...you guessed it...porridge!
Show us how you can make a big bowl, medium bowl and small bowl just using yourselves to create the object.
Join in as much as you like with the Gurgle Gurgle Rumble song...and growl just like the bears to teach Goldilocks a lesson.
Our twist on this classic tale is a 45 minute, musical adaptation of the traditional story.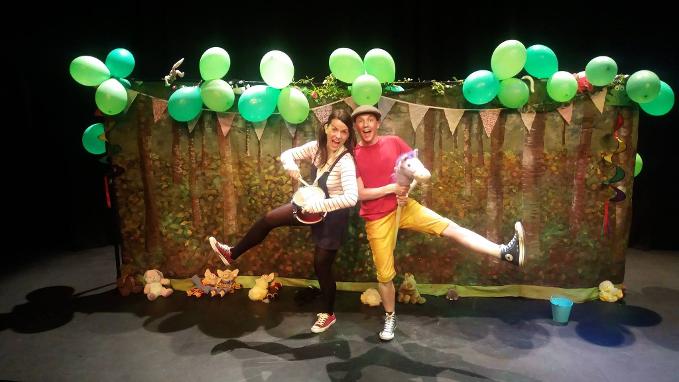 Jack and Jill's Rhyme Time
Funny old Jack and Jill keep getting themselves into trouble. They have an important mission to warn Little Bo Peep about the hill that is steep so she doesn't lose her sheep.
Meet The Three Little pigs, Little Red Riding Hood, and a fed up Humpty Dumpty on this whirlwind Nursery rhyme adventure.
With the inclusion of rhythms, rhyming, puppets and professionally composed and recorded music, this storytelling workshop and interactive performance is fun and educational.
Join in with the rhymes you already know and be prepared to learn some funny new ones!
Jack and Jill's journey lasts approximately 45 minutes.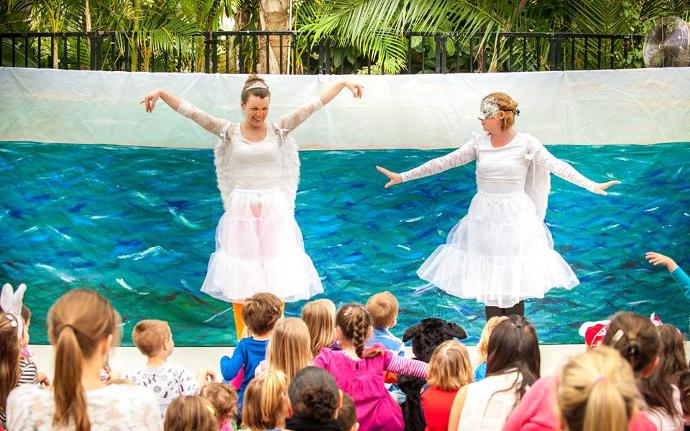 The Ugly Duckling
An energetic and exciting journey with the Ugly Duckling takes us to some very strange places where we'll meet some very silly characters.
It's not easy being different and the poor little Ugly Duckling feels like she doesn't fit in, just because she doesn't look like any of the other ducklings. Help her on a journey to find her perfect home and family, and learn to be happy just like Franc the frog and Mrs Smoochybobo. Join in waddling, dancing, singing and quacking on her search for her true family.
Show the Ugly Duckling that it is good to be different...After all, life would be very boring if we all looked the same.
© Copyright The Bookworm Players CIC