Current Casting:
For Christmas this year we have decided (last minute- eek!) to bring back 'Alice in Wonderland' our fast paced interactive show for ages 11 and under. The performance lasts 45 minutes.
This is a 3 hander and we are looking for Actors who have experience in multi-rolling, have good movement skills and are strong singers. Experience in performing 'Family Theatre' type shows is desired though not essential.
Actors must have a fully enhanced DBS or be prepared to have one before the rehearsing period.
We will be rehearsing for 3 days in Liverpool, with performances booked on a beautiful farm (in the barn) in Shropshire on Monday 20th and Tuesday 21st December.
Rehearsals and Performances full day rate £100.
All travel (and option of accommodation in Shropshire) will be covered.
Roles Available:
Alice- Playing age 18-35
Alice is head-strong and curious about everything, she loves nothing more than escaping her boring life by jumping headfirst into a good book. Alice narrates her story beautifully and moves the story along as we meet new characters along the way.
Storyteller/ Cheshire Cat/ Caterpillar/
This multi-role needs an engaging actor to jump seamlessly from one character to the next, with an array of accents, change of physicality and an eagerness to play!
Mad Hatter/ Queen of Hearts
The silliest of all the roles, The Mad Hatter is ridiculous and enchanting at the same time. Our Queen of Hearts needs to be fierce but fun.
Please note we have interest from other venues- so may book in more shows around the chosen casts schedules. We also have Elf work this Christmas!
Please let u know why you would like to work with us and send a recent cv/spotlight link via email to Jess@thebookwormplayers.com specifying which role you would like to audition for. If selected we will ask for a self-tape.
Deadline for applications is: Sunday 21st November 12pm
Many thanks for your interest and Good Luck!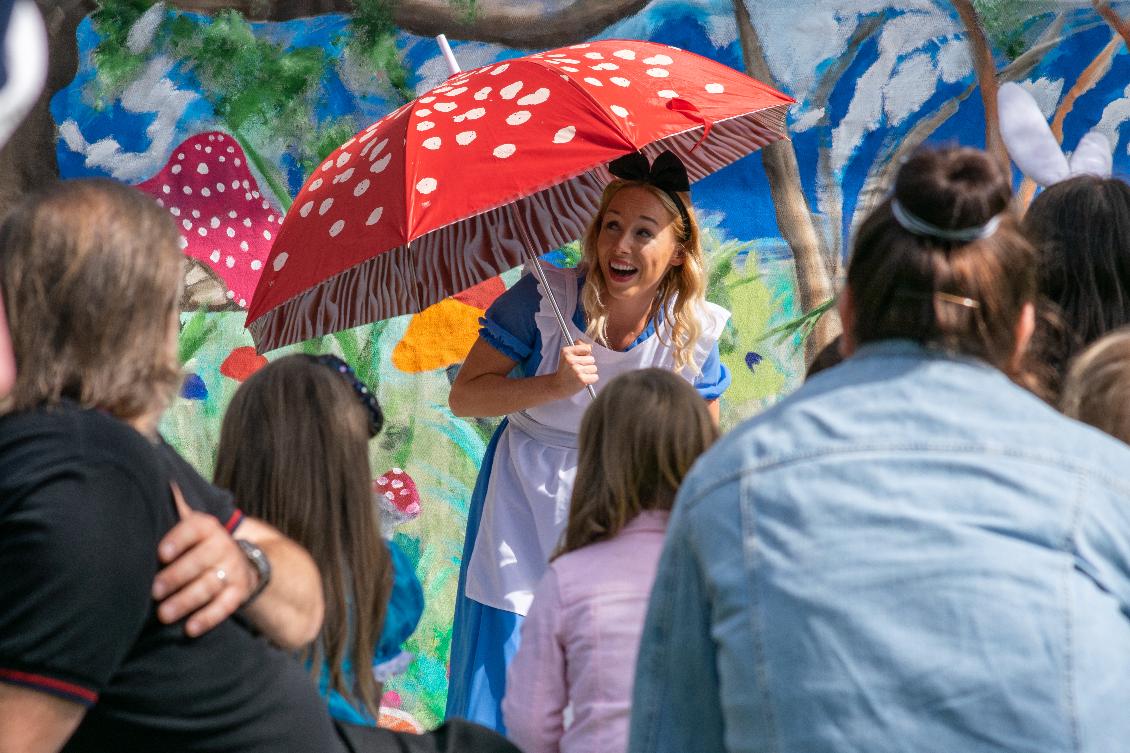 © Copyright The Bookworm Players CIC